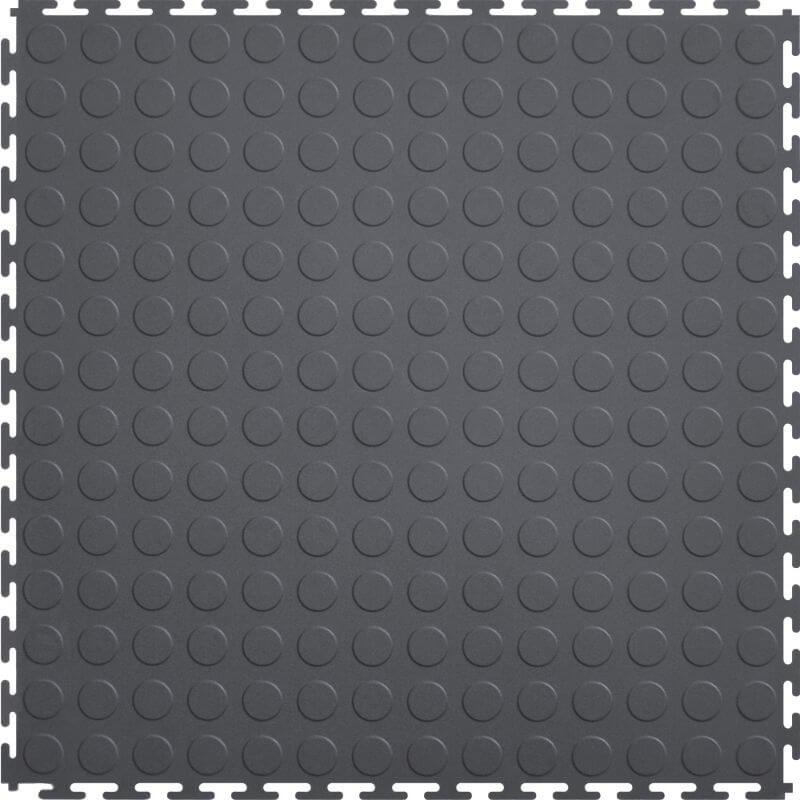 Perfection Floor Tile Vinyl Coin Tiles - 5mm Thick (Price/Box)
Usually Ships in: 3 to 5 Business Days (Large Orders May Take Longer). *ETA to USA Only
Dimensions:
20.5" W x 20.5" D x 0.2" H
* Estimate to the 48 Contiguous USA States Only
Product Description
Specifications
Product Warranty
Product Manual
Our Price Match Policy
Shipping & Returns Policy
Reviews
This Perfection Floor Tile Vinyl Coin Tiles gives you a perfect balance of price and quality. It is made with 100% Pure Virgin Vinyl, which means there is absolutely no impurities or harmful chemicals or toxins. It also means that these floors will be some of the softest floors you will ever lay your foot on (much softer than PVC tiles). And all this at a price you can afford!
---
---
What's So Good About Perfection Floor Tiles?
---
Softer than PVC

-- Perfection Floor Tile's Vinyl Coin Tiles are made with 100% Pure Virgin Vinyl, which means that these are going to be some of the softest floors you can ever find. Go ahead and try them, your feet will thank you!
No Harmful Impurities, Chemicals or Toxins

-- All Perfection Floor Tiles are free from harmful chemicals like formaldehyde & chlorine and are also free from toxins. Feel free to run around barefoot on these tiles without worry whatsoever!
Factory Sealed with Several Layers of Coatings Makes It Tough & Durable

-- All of these tiles are factory sealed with several layers of coatings that make these floors ultra tough and durable. We can assure you that these floors will last quite a while!
Non-Porous & Water Resistant

-- Unlike a lot of other lower quality floors, Perfection Vinyl Floors are completely non-porous and water-resistant, which means your floors will stay cleaner and in good shape for longer. 

 
Fast Installation with Easy Fitting Tabs 

-- It doesn't take a genius to install these floors. The easy-fitting tabs mean that no glue or adhesives are needed to install these tiles. Just put the tiles together and lock them in place like a giant puzzle.
No Visible Edges & No Raised Spots with Hidden & Precision Interlock

-- Once these floors are in place, it would be difficult to tell where one tile ends, and when the other starts. No raised edges or large gaps in between tiles.
Easy to Clean & Maintain

-- The multi-layered coating on these tiles mean that cleaning and maintaining these tiles is extremely easy. No scrubbing needed!
Lifetime Residential Warranty (15-Year Commercial Warranty) --

Perfection Floor Tiles believes in their product so much that they are giving all of their customers a lifetime residential warranty & 15-year commercial warranty.
What Others Are Saying...
---
---