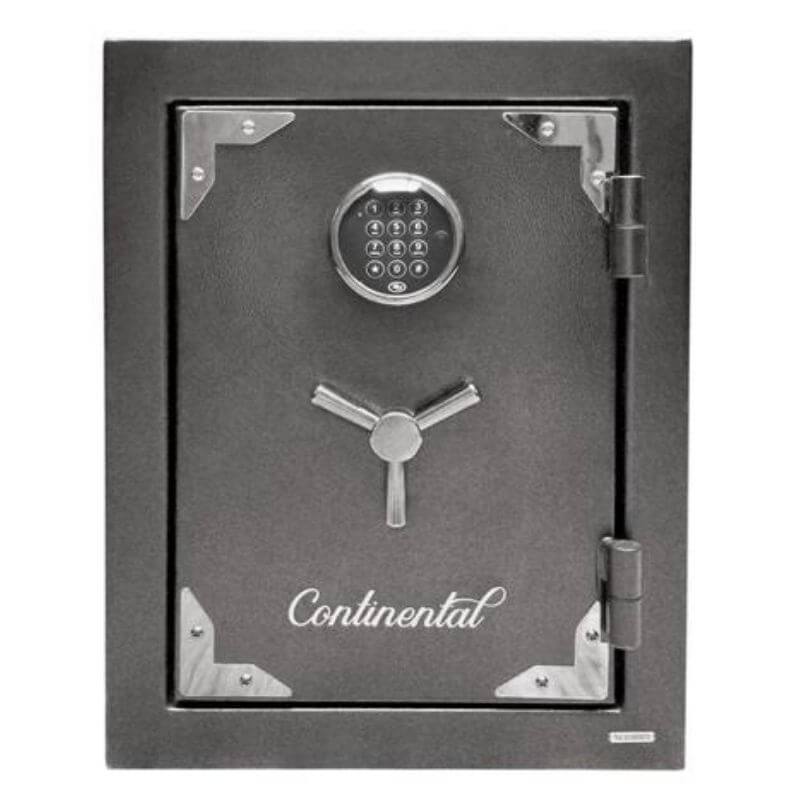 Hollon C-6 Continental Gun/Personal Safe | 22.75"H x 17.75"W x 14.88"D | 60-Min Fire
Usually Ships in: 5 to 7 Business Days. *ETA to USA Only
Dimensions:
22.75"H x 17.75"W x 14.88"D
* Estimate to the 48 Contiguous USA States Only
Product Description
Specifications
Product Warranty
Our Price Match Policy
Shipping & Returns Policy
Reviews
Hollon's C-6 Continental Safes are designed with style in mind without sacrificing security, fire-rating, and function. This line of safes come equipped with top-of-the-line security and fireproof features, including door bolts that are 25% thicker than other leading brands, and luxurious interiors. Check out the full list of features below!
Security Features
---
No Weak Spots in Frame with Continued-Welded Steel Body --

The Continental Gun Safes come with a fully welded body with no weak spots, easily making this the most secure gun safes on the market!
Pry-Bar and Crowbar Resistant with 1.25 Inch Chrome Steel Bolts (25% Thicker than Industry Standard)

-- In addition to the thick steel, the doors are also reinforced by massive bolts that render this safe impenetrable by pry-bar and crowbar attacks.
No Weak Spots on Doors with 4-Sided Bolt Protection

-- The bolts are installed in the top, bottom, hinge and opening side of the safe to ensure that the doors have absolutely no weak spots!
Drill & Ballistic Resistant Hard Plate

--

To add additional security, the lock is protected by a drill & ballistic resistant armored hard plate. Long story short, the only way to break into this safe is by melting it!
Fireproof Features
---
60 Mins of Fire Protection at 1,400°F

-- In addition to the security features listed above, the Continental gun safes are also fireproof with a 1-hour fire rating at 1,400°F.
Heat Activated Expandable Intumescent Door Seal

-- Specifically designed to keep out smoke and water, fully protecting your valuables inside your gun safe as the door seals expand up to 7x its own size when exposed to heat.
Storage & Other Key Features
---
Comfortably Store Your Valuables with 1.25 Cu. Ft. of Interior Space

 -- Comfortably store your valuables with 1.25 cubic feet of storage space and interior shelving.
Prevent Scratches with a Deluxe Deep Gray Interior Liner --

Store your valuables securely and avoid damages or scratches as you store them as the shelves are lined with a foam-backed liner.
---
Comes with (4) Pre-Drilled Anchor Holes to Secure to Foundation to avoid thieves from ever moving this safe.
---